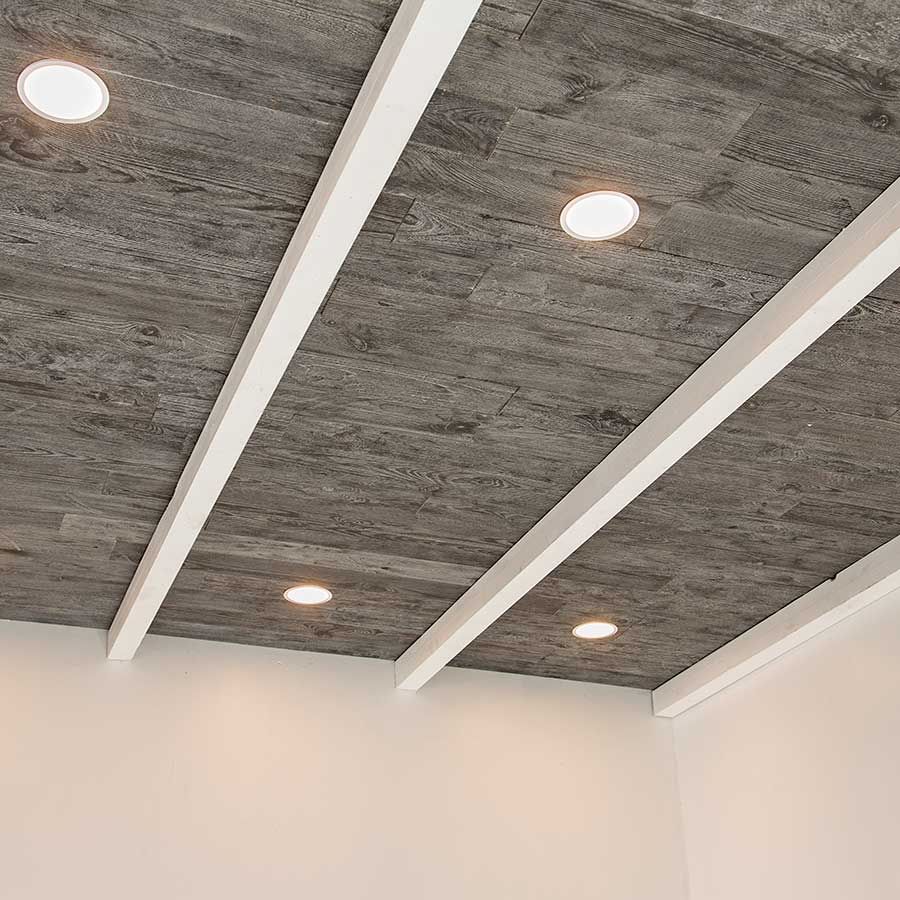 Neutral ceiling beams combined with dark, charcoal barn board transform this basement into a rustic yet modern living area. The intersecting ceiling lines make a statement and add a unique design element to this room.
Rustic Grove planks in Dark Gray are bold, rich and sophisticated, consisting of the darkest charcoal tones.
Ceiling material featured in this photo: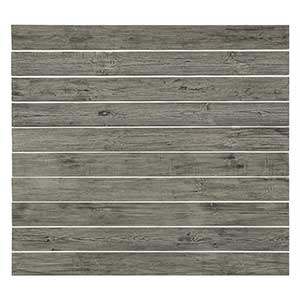 Available in 4 Color Combinations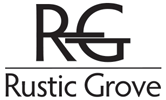 Impervious to corrosion, impacts and stains for superior durability
Superior look and feel to thinner gauge metals
Cuts with tin snips
Reclaim your decor.
Whether you're a fan of farmhouse style or urban chic, there's a place in your home for Rustic Grove wood panels. See for yourself how Rustic Grove is the natural way to add character and express your individuality to your home.
You might also like: