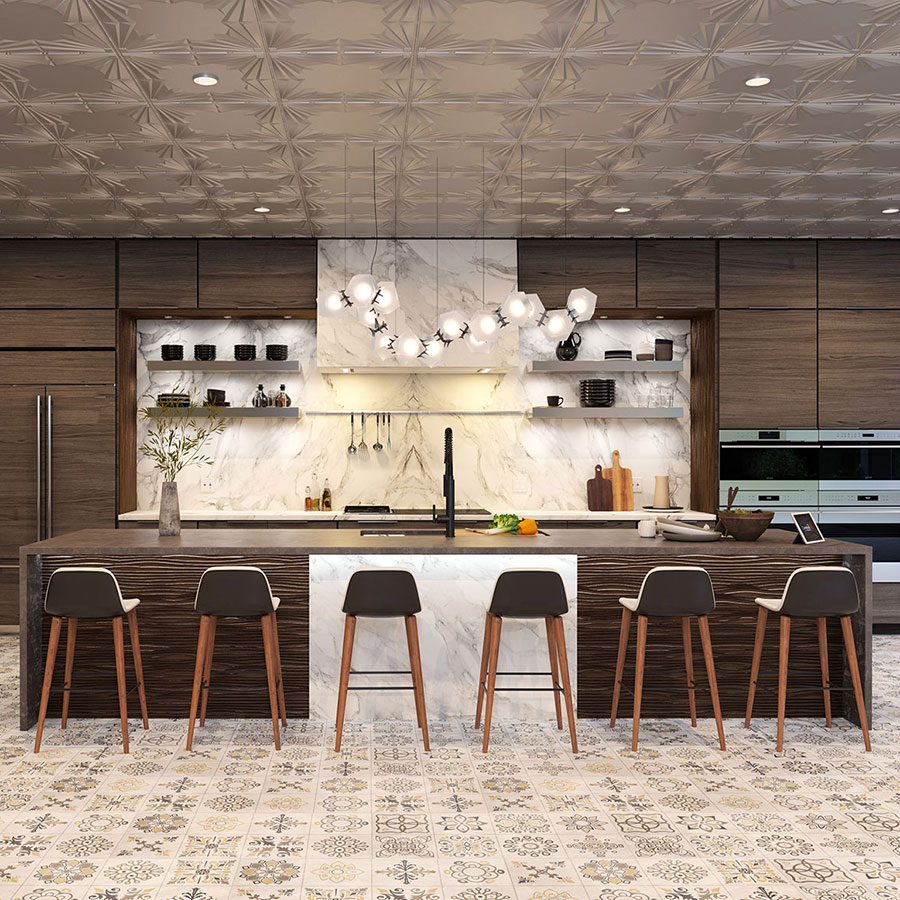 Two distinct décor styles play nicely here in this Mid-Century modern kitchen featuring Art Deco faux tin panels. Their Argent Silver finish is a cool, matte color that adds understated elegance.
Ceiling tile featured in this photo: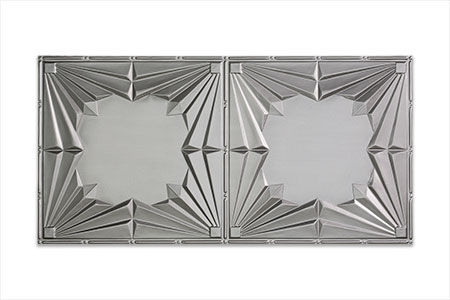 Available in 17 Finishes

Key Features
Water, impact and stain resistant
Class A Rated
Durable vinyl construction
Available in 25 styles and 17 color finishes
Waterproof, Easy to Clean and Install.
Our Fasade ceiling panels require no maintenance and are easy to clean and install. Perfect for any living room, dining area, kitchen, basement or bathroom.
You might also like: