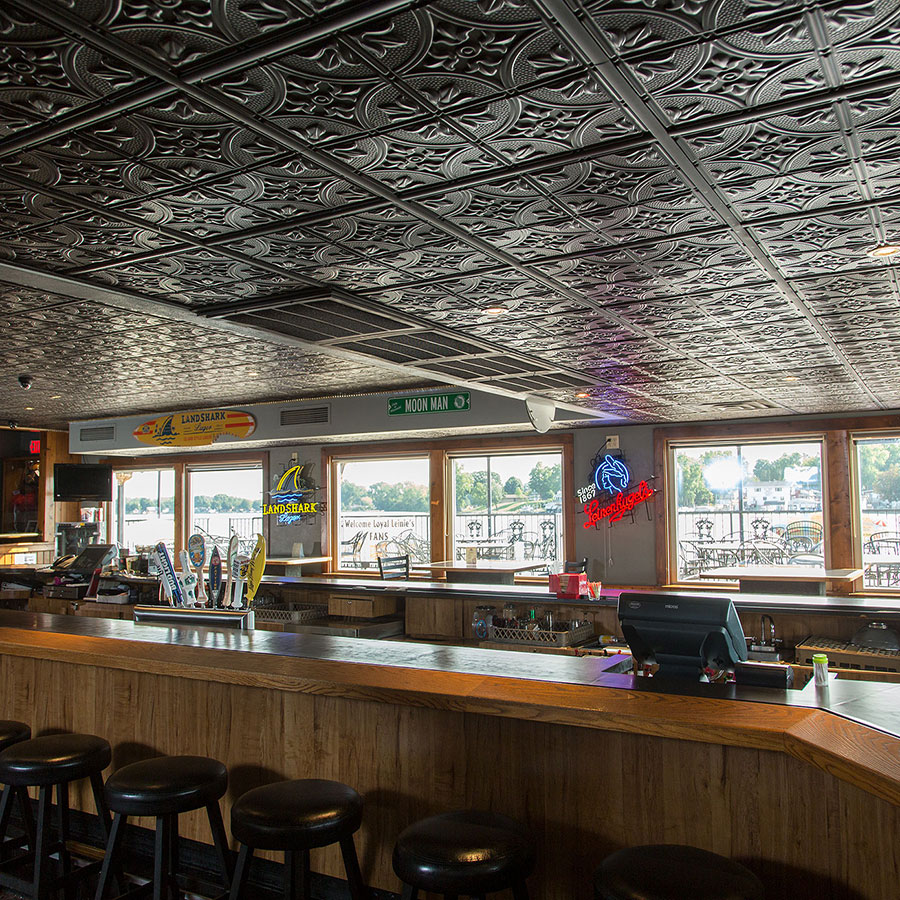 Old-world charm mixes with a modern material with Genesis Antique ceiling panels, shown here in black. This easy-clean, low maintenance panel creates a tastefully traditional tavern ceiling.
Antique replicates metal stamped ceilings from the late 19th and early 20th centuries. Its classic design is perfect for any historic motif, and works well in traditionally styled kitchens, bathrooms and other living spaces.
Ceiling tile featured in this photo: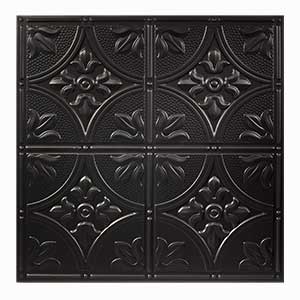 Available in Black or White

Key Features
100% Waterproof
Class A Rated & USDA Compliant
Resists Mold & Mildew
Washable
The last lay-in ceiling panel you'll ever need to buy.
Genesis waterproof ceiling panels are guaranteed not to water-stain, bow, swell or rot. They are ideal for use in moist and humid areas.
You might also like: