There are a number of things to think about when devising a budget for a ceiling upgrade. With most home improvement projects, labor is the biggest expense. Other considerations include materials over the amount of area to be covered, the cost of special tools or other products needed, if a grid system will be used, and so on.
However, projects are considerably less expensive for the intrepid DIY'er. The following is a breakdown of DIY ceiling projects ranging from low, moderately low and moderate.
Paint – .12/sq. ft.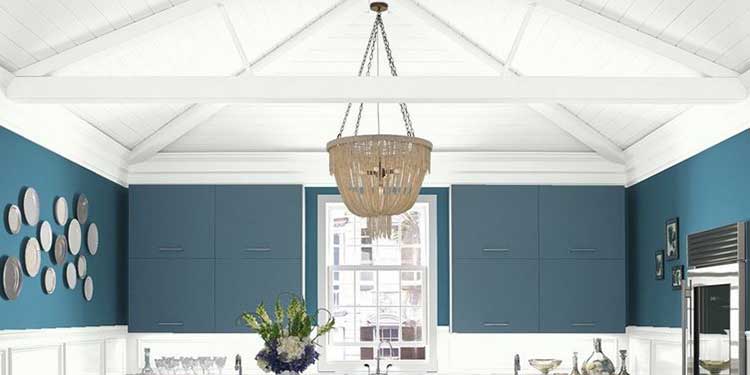 Paint costs vary depending on the brand of paint and the amount needed, including the possible need for primer or multiple coats. Other factors include materials for prep work, brushes and rollers, tape and cleanup. Still, at .12/sq. ft. on average, painting a ceiling is the least expensive DIY job of all ceiling projects.
---
Mineral Board – $2/sq.ft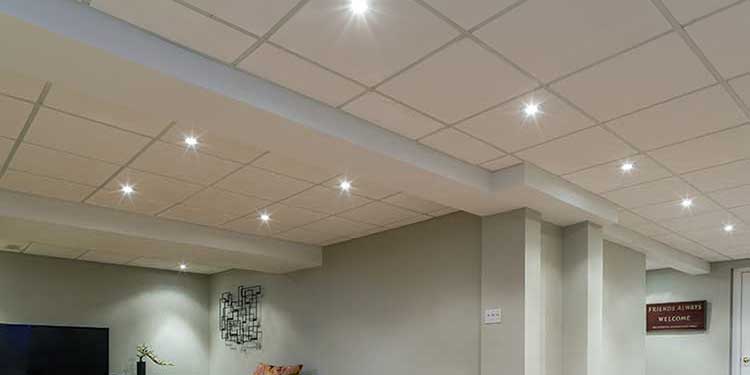 Mineral board (or mineral fiber) tiles are quite affordable compared to some other ceiling products, at least initially. The costs increase, however, when they need to be replaced if damaged by water. In a residential setting, it is rare to see mineral board ceiling tiles used in rooms other than basements. However, the risk of water damage is increased in basements due to the plumbing housed above it.
---
Performance Vinyl -$3/sq. ft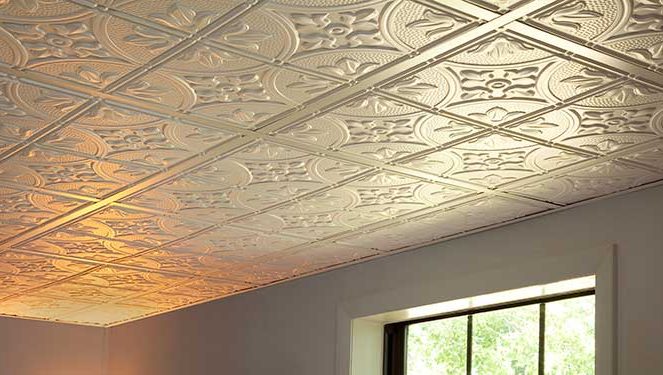 Performance vinyl ceilings, which cost about $3 per sq. ft., differ from mineral board in that they provide special protection from mold or mildew, are washable and/or possess other high-performance characteristics.
---
Faux Tin – $4.80/sq. ft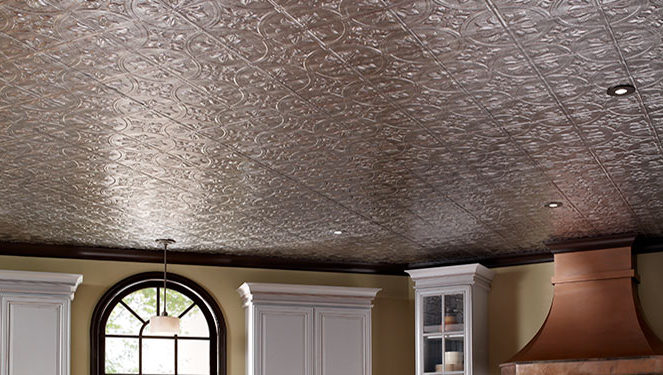 At around $4.80 per sq. ft., faux tin ceiling panels are a bit more expensive than performance vinyl or mineral board, but come in a variety of designs and colors to coordinate with any décor scheme. Although they realistically mimic real tin, faux tin panels are made of durable vinyl for a cost-effective, easy-to-install option.
---
Tin – $5.23/sq. ft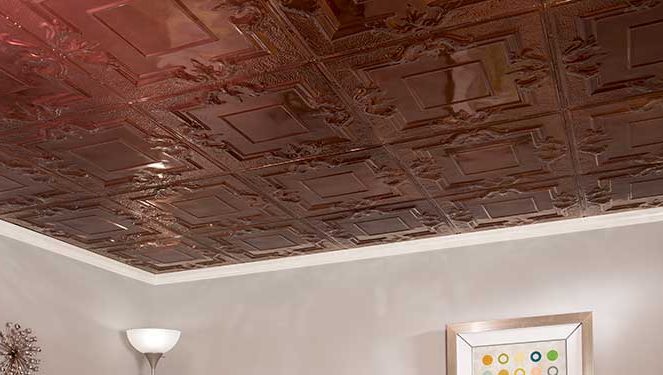 Tin ceiling tiles are authentic recreations of historic tin ceilings and cost about $5.23 per square foot. Although they may look luxurious and expensive, they are a fairly economical way to completely transform a ceiling because they're so DIY-friendly.
---
Barn Board – $6.42/sq. ft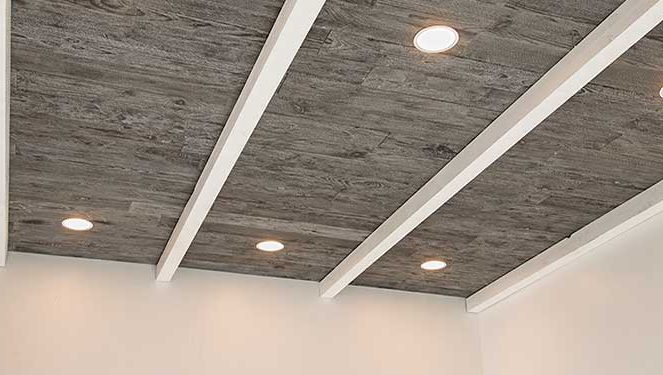 Nothing adds unexpected interest to a ceiling like barn board. Made from reclaimed wood, with each piece as unique as its source, it costs around $6.42 per square foot. Although the cost is a bit more than other ceiling options, it is a completely unique option that truly makes a statement.